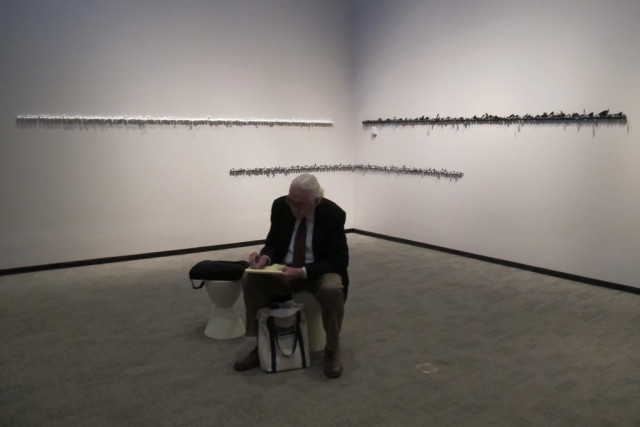 Earth Matters
Group Exhibition
From Tuesday, Apr 23, 2013
To Sunday, Sep 14, 2014
At Fowler Museum at UCLA
Los Angeles, California, United States
Land as Material and Metaphor in the Arts of Africa
The news today is replete with reports on territorial disputes, resource extraction, and other forces that impact and endanger the environment. These timely issues lie at the heart of Earth Matters: Land as Material and Metaphor in the Arts of Africa, which uses the work of artists to examine the conceptually complex and visually rich relationship between individuals and communities in Africa and the land upon which they live, walk, and frame their days.
The exhibition features more than one hundred exceptional works of art from the 19th–21st centuries, including powerful ritual sculpture and masks as well as paintings, photographs, videos, and sculpture by forty internationally recognized and emerging contemporary artists from the continent and its diasporas—among them El Anatsui, Sammy Baloji, Wangechi Mutu, Allan deSouza, Ingrid Mwangi, and William Kentridge. Earth Matters invites us to consider the earth as a sacred or medicinal material, the site of mining and burial, a source of inspiration, and an environment in need of protection.
Debuting at the Fowler with a special opening event on Earth Day (Tuesday, April 22), Earth Matters is the first major exhibition to approach the topic with such geographic breadth and chronological depth, and artistic diversity.
Exhibition's page : Earth Matters: Land as Material and Metaphor in the Arts of Africa
Works